The Trailhead News
The Trailhead News is published 6 times yearly with a circulation of over 3,500 per issue. Issues are mailed to all Backcountry Horsemen of Washington members as well as legislators and recreational land managers.
Starting in January 2021, all issues will be electronic to members with the exception of the May-June and Sept-Oct issues. These 2 issues will be printed and mailed out to all memberships. This is due to the unforeseen reduction in revenue in 2020.
You can click on any of the images to open the issue. Scroll down the page to view past editions.
Current Trailhead News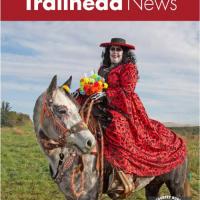 November/December 2022 Edition
BCHW Trailhead News Representative: Michele McGehee | thn@bchw.org

Trailhead Owner/Creative Director: Adriane Goodwin | bchw@wamedia.com
Find Our Trailhead News Ad Rates
Location:
Washington Media Services, Inc.
407 West Bay Dr NW
Olympia, WA 98502
Address:
Washington Media Services, Inc.
PO Box 7184
Olympia, WA 98507
Phone:
(360) 754-4543 Office
(360) 943-7086 Fax
Deadlines:
Dec 1: Jan/Feb
Jan 16: Mar/Apr
Apr 1: May/June
June 1: July/Aug
Aug 1: Sept/Oct
Oct 1: Nov/Dec
Past Trailhead Issues
More THN editions coming soon.