Presidents Message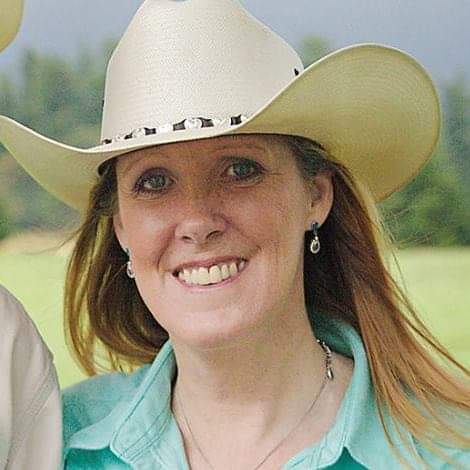 From BCHW President Dana Chambers
My 1st Year as President
As I start my first year serving as your BCHW President, I want to say, "Thank you to the Back Country Horsemen of Washington" Chapter Directors for electing me to serve you and this organization. I look forward to meeting members from around the State as I navigate through my first year!
As BCHW President, I hope to continue the work started by the Past Presidents and strive to continue to move the Organization forward into the future as a strong and vital equine community.  We are working on new programs to ensure a better future for our non-profit organization. I believe when we work together on our Mission Statement our opportunity for greater impacts can be increased for our trail system and equine camping facilities.
We will work with the land managers, and other partners to identify where trail work is needed.  We all have a common goal and that is to keep our trails open to all user groups.  When we have bigger issues, we can also reach out to BCHA for assistance.  The Public Lands are ours to take care of and we should and do fight for our rights to be out on them.  As your new President and like the past president, want to work on breaking down the barriers and encourage leadership at all levels to think big and work within our organization.  We, as members should share our thoughts, ideas and our triumphs.  Chapters should share all the great things they are doing out on our trails!!  We all should be proud of what we accomplish.
As your BCHW President, I hope that I can be instrumental in making an impact on how we conduct business in the future.  We were finally able to hold our 20th Anniversary Wine Ride Fundraiser in Oct. of 2021 and are moving forward with our Rendezvous Event in March of 2022.  I am hopeful that 2022-2023 will be amazing times for BCHW and that we can finally start getting back to some kind of a normal life.
I ask you now to get involved!!  Whether that means at the Chapter, State or National level.  Donating your time and skills, finding work parties to participate in, get people you know to join and become members, help spread the word on how BCHW helps with keeping our trails accessible, or identify how your skills might help BCHW.  Our organization would not be here if it were not for our Members and Chapters.  
I would like you to feel comfortable to reach out to me!  To bring your ideas, suggestions and concerns knowing I will listen to each and every one of them.  I would like to hear from you!  This allows a conduit of information to flow to where it needs to and to assist in influencing positive change for our organization.
Come help us work on our trails!
Dana Chambers
BCHW President
2022-2023
You can contact Dana at: 
Email    president@bchw.org