Presidents Message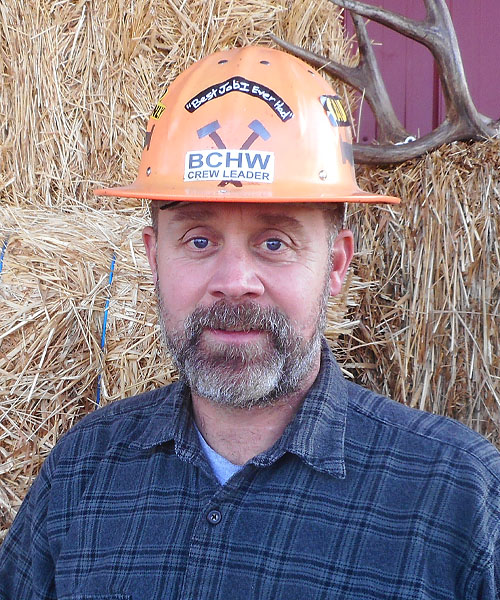 From BCHW President Jason Ridlon
Finishing My 1st Year as President

As it nears the end of my first year serving as your BCHW President, I can still say "thank you Back Country Horsemen of Washington" for allowing me to serve you and this organization. This first year has had some interesting twists and turns and with some of those turns came challenges.
As BCHW President, I intend to continue my effort to not use the word "I" and focus on "we" when working on issues, overcoming obstacles, celebrating successes, and creating new paths forward to ensure a better future for our non-profit organization. I believe when we focus on the "we" our opportunity for greater impacts can be increased for our trail system and equine camping facilities.
BCHW has many valuable partners we work with to advance our mission statement. Many have heard me say when "mutually beneficial for both parties we should always join in our efforts". As your President, I believe the key word is "mutually". We often share in the same interests as our partners but there are times in doing so it ends with really no benefit for our own organization. Therefore I believe it's respectfully ok to remain silent or purpose our own view. We are stock users so therefore our interests do not always align our partners.
How do we draw to this conclusion? We have working committees at the BCHW state level that continually reach out to our state BCHW chapters, land managers, and partners to help determine our desired direction. When we are faced with challenges that seem to be of a much larger topic, these committees then reach out and participate in BCHA [Back Country of America] to assist us as a State to move forward and define our intended direction. As your President, I want to work on breaking down the "silo management" mentality and encourage leadership at all levels to think big and work within our organization sharing thoughts and ideas while supporting one another at all levels.
As your BCHW President, I can accept 2020 will likely shape our future and impact how we conduct business in the future. I however cannot accept what I am living in currently is the new normal. I make no apologies for wanting larger work crews back on the trail sharing in trail projects, and gatherings like Rendezvous and Wine Ride to continue as they did in the past. I hope these activities return before my term as President is over and at this current time I am not taking bets. My commitment remains to BCHW and continues to focus on supporting BCHW at all levels where I can do so safely while working within our committees to keep BCHW moving forward as a successful and flourishing organization.
Now what I ask of you is to join and participate (whether that means any or all of the following - donating, find work parties to participate in, get people you know to join and become members, help spread the word on how BCHW helps with keeping our trails accessible, or identify how your skills might help BCHW). Your action will allow BCHW can continue to grow and allow "us" to strive to meet our mission statement.  
I also share the below Executive Advisory Committee membership with you because I am counting on this committee to help us shape BCHW. And as an individual with a full time 40 plus hour career, I will be relying on these committee members to continue to be my eyes and ears out among our membership.  I keep in close contact with them.
I would like you to feel comfortable to reach out to them to talk, bring your concerns and ideas, and build relationships.  They would like to hear from you!  This allows a conduit of information to flow to where it needs to and to assist in influencing positive change for our organization.
BCHW Executive Advisory Committee membership
Sherri Wright: Lewis County Chapter
Janelle Wilson: Skagit Chapter/ past state secretary
Ken Carmichael: Ponderosa Chapter/ Governance Bylaws Chair/BCHW director
Lori Lennox: Grays Harbor Chapter/ BCHW Store/BCHW director
Doug Steward: Northeast Chapter/director
Rob DeBoer: Skagit Chapter/BCHW Vice President
Kathy Young: Tahoma Chapter/Past BCHW President
Bob Iddins: Trail Dusters Chapter/director
Dave Jackson: Purple Sage Riders Chapter
Come help me support our trails!
Jason Ridlon
BCHW President
You can contact Jason at: 
Email    president@bchw.org