Presidents Message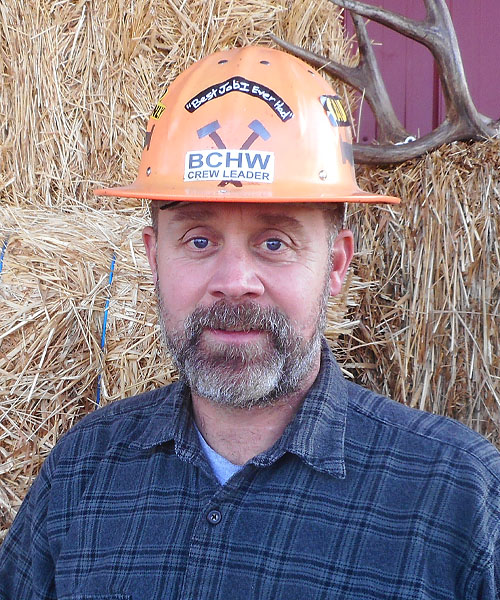 From BCHW President Jason Ridlon
Ready, Set, Start
Thank you for allowing me to serve as your President in 2020/2021. It is an honor and privilege to have the trust of my fellow Back Country Horsemen of Washington (BCHW) members to help lead this outstanding organization. I look forward to tackling the tough issues that face us both as an organization and as a public land user.
For those of you who don't know the path that has brought me to this trailhead let me give you some insight into the ride I have taken.
BCHW has been a big part of my life since May 2008. My story is unique in that until 2005 I never owned horses or mules. In 2001, I rode my first trail horse with Rick Henderson. At that time, we both worked for H&D Logging Company. I had spent my life up until then traveling trails by foot, mountain bike, and motorcycle. I never dreamed a horse could bring so much more. By 2003, I had made a few trips into the back country with both Rick Henderson and Steve Plesha. These gentleman were both some of the original founding members of the BCHW Alpine Lakes Trail Riders Chapter (centered in Cle Elum area).
By 2007, yes only two years into stock ownership, I had an axe to grind "The Trails are not passable to me and my stock" that brought me to Tim Foss (Trails Manager for the Cle Elum Ranger district). Tim channeled my concerns and energy to BCHW. He challenged me to get involved! Boy howdy I did just that, I joined a BCHW chapter in May of 2008 and since that time, I have been at most every BCHW Board of Directors (BOD) meeting, traveled to 6 BCHA Directors meetings across the USA, traveled countless miles on my stock performing trail work across Washington State, and been involved in countless hours of meetings concerning our trail systems.
Yes, the seed was planted and it grew. Why do I start my story with my past? Well that's how the seed grew to allow me to reach the position of BCHW President.
And now as we move into my presidency, a time when the organization always anticipates change, I will be making some adjustments and influence change within BCHW.
Pete Erban has served as BCHW public lands chair and provided a wealth of knowledge and has been someone Kathy and I counted on for advice. In this transition phase, I have appointed Kathy Young to the position of BCHW Public Lands Chair. Pete will remain active as the regional committee member for the Peninsula. Kathy will continue to organize Public Lands by identifying 4 to 6 regional public lands committee members with a public lands committee to work with public lands regional members and a state chair.
I could not have been happier when Jeff Chapman agreed to remain on as the BCHW legislative chair. Jeff has been a past public lands chair and will work closely with Kathy as she fills her new position allowing close communication and collaboration to flourish between the 2 areas of public lands and legislative.
BCHW will have a new state secretary. Tina Short will fill this position. Janelle Wilson steps down after many years of devoted and steadfast service to our organization. Tom Janes will be replacing Sandra Ilhy as BCHW independent director.
As the new incoming BCHW president, I had the opportunity to appoint a new Executive Advisory Committee to help me navigate my role as President. I am truly excited and humbled by the support I received when I asked this group of people to come together.
Sherri Wright: Lewis County Chapter
Mary Jo Krutak: Tahoma Chapter/awards chair
Janelle Wilson: Skagit Chapter/ past state secretary
Ken Carmichael: Ponderosa Chapter/ Governance Bylaws Chair/BCHW director
Lori Lennox: Grays Harbor Chapter/ BCHW Store/BCHW director
Doug Steward: Northeast Chapter/director
Rob DeBoer: Skagit Chapter/BCHW Vice President
Kathy Young: Tahoma Chapter/Past BCHW President
Bob Iddins: Trail Dusters Chapter/director
The above is a short list of the many committees that will help navigate this organization. I share the above Executive Advisory Committee membership with you because I am counting on this committee to help shape BCHW. And as an individual with a full time 40 plus hour career, I will be relying on these committee members to be my eyes and ears out among our membership. I will be in close contact with them so my goal is for you and them to talk, bring your concerns and ideas, and build relationships. They want to hear from you! This will allow a conduit of information to flow to where it needs to and influence change.
During my presidency, I am requesting each of you as BCHW members to get involved, find where you can use your skills/expertise within our organization, and attend BOD meetings. Embarking on this adventure with me will allow you the opportunity to embrace change and challenge the status quo because I reckon that is the only thing that is going to keep our National Trail System passable to stock users now and into the future.
Come help me support our trails!
Jason Ridlon
BCHW President
You can contact Jason at:
Email president@bchw.org