Junior Back Country Horsemen of Washington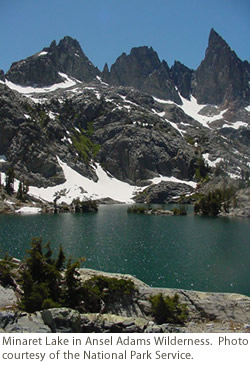 As Jr. Back country Horsemen members we strive to become educated and experienced riders, taking notice that our limitations are bound only by our fears and our level of experience.
We always expect a high level of conduct of ourselves and will respect the opportunity for others to learn and grow in their equine knowledge and experience level.
Leaving No Trace where we tread shall always come before our personal needs or individual gains. We must recognize the value of the back country in its natural state, yet we must not discriminate against others right to use it as they wish.
Our goal is to grow within. As we grow, we learn, as we learn we teach, as we teach, we influence, may our influence impact the good in every persons path we cross and every horse or mule we ride.
Welcome to a next generation of Back Country Horsemen!
Complete Junior BCHW Program Booklet
Individual Pages:
Jr BCHW: The following forms can be found on our Safety Forms and Documents page.
Click Here to get to that page to access the 4 forms below.
Background Check Form
Event Liability Release Form
Medical info and Permission to Treat Form
Incident Report
Junior BCHW Program Diagram
The Basics, The Modules, and The Foundational Elements
Electives/Modules Curriculum Overview
Module Legislative Opportunities
Module Parliamentary Procedures
Module Trail maintenance Skills
Module Trail Riding Skills includes the documents below.
Trail Etiquette and Safety
What's in Your Saddle Bag?
Trail Riding Program suggested Rules and Policies
Additional Documents:
Click Here for the Jr BCHW Traildusters Program Packet
Back-ground checks will be required for any volunteer within the Jr Program!
For more info regarding back-ground checks please refer to the RCW's below:
If you want to volunteer for this program, please click below to download and print a form. Fill it out completely then mail to the address on the top of the form.
Back-Ground Check Authorization Form
Trail Etiquette video Click Here
Stop/Speak/Smile Sharing the trail Video Click Here
"Untrammeled" a video filmed in Montana to celebrate the 50th Anniversary of the Wilderness Act of 1964
Click here to watch the video.
Click here to learn more about the Wilderness Act and how important it is!!