Legislative Information
Scroll Down to View Important Information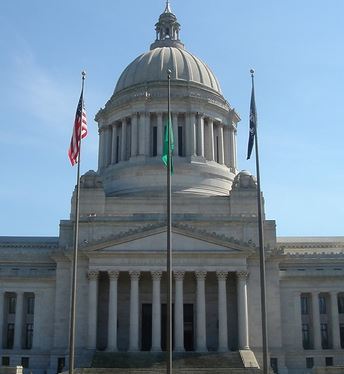 IMPORTANT ISSUE!!!! Click below for an important document
The State Board of Health hearing for KEEPING OF ANIMALS is next Wednesday, June 8th @ 1:30pm. They are hearing testimony. If you would like to testify, you need to register on the KEEPING OF ANIMALS link below, under Verbal Comments.
This is the last chance to voice our thoughts on this matter as the Board will most likely be taking action this day.
CR-102 Proposed Rule Alert: Keeping of Animals (WAC 246-203-130)
CR-102 BCHW's Comment submitted to DOH
FOR A LIST OF CURRENT IMPORTANT LEGISLATIVE ISSUES CLICK HERE
Legislative Day was held Virtually via Zoom on February 21st.
Information for Accessing the Legislature Remotely in 2022 - Click on this helpful link
Email our BCHW Legislative Chair (Mitzi Schindele) with any of your questions! legislative@bchw.org
---
Legislative Updates
The short 60 day session of the WA State Legislature will begin on Monday, January 10, 2022.
The prefiling of bills starts on December 6th.
Questions still remain as to how the 2022 session will work: Will it be all virtual again? Will it be a blend of zoom and in person? Will the Capitol galleries be open to the public? The House and Senate have separate guidelines and do not align in unity. Things could change before the start of the January session - so stay tuned.
This is from the home page of the WA State Legislative webpage:
During 2021, in response to COVID-19, the House and Senate have made operational changes to adhere to public health guidance. Please go to the House Covid-19 Operations and Senate Covid-19 Operations plans for more details. All proceedings can be viewed on TVW. To view legislative proceedings, click here for TVW​. Please click here to go to the committee website pages. To contact your Legislator, click here for a Roster of Members.
BCHW 2022 Legislative Day:
Due to the uncertainty of public access to the Capitol and the Representative Offices, we will plan for a second year of a virtual BCHW Legislative Day targeting the date of Monday, February 21, 2022.
2022 BCHW Legislative Volunteer Hours Flyer (share with your representative)
---
Where to Start with Supporting BCHW
Know who your legislative representatives are.
To do this, you first need to know what legislative district you live in. This can be found at https://app.leg.wa.gov/districtfinder/. Click on your location on the map and it will reveal your representatives and their email addresses. This information will update after the session starts to reflect the newly elected and sworn in representatives.
Another important link is https://leg.wa.gov/ This is the main website for the WASHINGTON STATE LEGISLATURE. This site is comprehensive and complete.
Here is information to start with:
Know what to say: SHORT & SIMPLE is best! - Identify yourself, who you are affiliated with, the bill number or issue, how it affects you and how you request they vote on it. Thank them for their time.
PLEASE be very careful about not misrepresenting BCHW. BCHW has distinct positions on certain bills and chooses not to have positions on others. If you are representing an official position, feel free to state this. Otherwise you are entering your comment as a concerned citizen (who belongs to BCHW if you identified yourself as such in the Organization). Remember we are much more effective when we speak with a common voice. Otherwise right or wrong, we just come across as noise.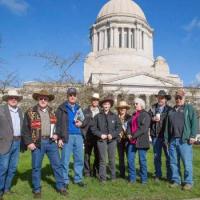 ---
Scroll Down to View Articles and Helpful Reports
Click Here to Learn More about the Great American Outdoors Act
Click Here about the Great American Outdoors Act Hub
Click Here to Learn More about Outdoor Recreation Statistics
Click Here for 2019 Washington Statistics for Outdoor Recreation
Washington State Outdoor Activities Comparison
Back Country Horsemen of Washington (BCHW) is a member of the Big Tent Coalition
2020 BCHW Legislative Day Volunteer Hours Report Booklet