Legislative Information
Scroll Down to View Important Information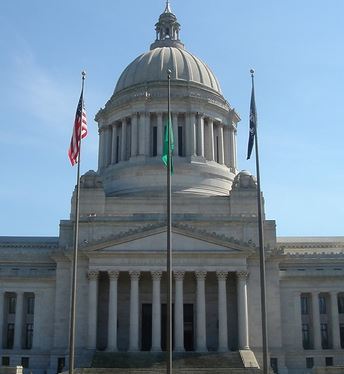 Information for Accessing the Legislature Remotely in 2021 - Click on this helpful link
Email our BCHW Legislative Chair (Mitzi Schindele) with any of your questions! legislative@bchw.org
---
Legislative Updates
Outdoor Recreation Caucus Upcoming Events Report as of 3/11/2021
Outdoor Recreation Caucus Upcoming Events Report
Monday, March 15
Transportation (House) @ 3:30pm
SB 5016 - Public Hearing - Concerning tracked and wheeled all-terrain vehicles.
Transportation (Senate) @ 4:00pm
SHB 1107 - Public Hearing - Expanding certain nonresident vessel permit provisions.
Ways & Means (Senate) @ 4:00pm
HB 1034 - Public Hearing - Concerning park and recreation district levies.
Tuesday, March 16
Housing & Local Government (Senate) @ 8:00am
E2SHB 1117 - Public Hearing - Promoting salmon recovery through revisions to the state's comprehensive planning framework.
Transportation (House) @ 3:30pm
SSB 5332 - Public Hearing - Concerning off-road and wheeled all-terrain vehicles.
Transportation (Senate) @ 4:00pm
EHB 1251 - Public Hearing - Concerning the authorization of wheeled all-terrain vehicles on state highways.
SHB 1322 - Public Hearing - Addressing off-road vehicle and snowmobile registration enforcement.
Ways & Means (Senate) @ 4:00pm
HB 1023 - Public Hearing - Concerning predesign requirements and thresholds.
Wednesday, March 17
Rural Development, Agriculture & Natural Resources (House) @ 10:00am
SB 5159 - Public Hearing - Concerning payments in lieu of real property taxes by the department of the fish and wildlife.
Thursday, March 18
Ways & Means (Senate) @ 4:00pm
HB 1034 - Exec Session - Concerning park and recreation district levies.
Click here for additional bill information
February 23, 2021 Update
Quick update from Mitzi on SB 5452 Concerning Electric Bikes-
It had an amendment accepted and passed out of the Senate Transportation Committee today as SSB 5452. The amendment (linked here) is one BCHW participated in along with WDFW, DNR, Washington Trails Association, and Evergreen Mountain Bike Alliance.
The original language in this bill would have set trail use policy for WDFW & DNR in regards to ebikes, dictated trail closure policy, and force the two agencies to recognize ebikes as non motorized.
This substitute bill will give the departments time to gather data and input from stakeholders to report back to the legislature next January. This is good as this issue is complex and requires careful consideration from many sources.
February 4, 2021 Update
---
January 21 and 28, 2021
Notes from the weekly OUTDOOR RECREATION CAUCUS (below is a description of the caucus):

January 21st – A list of bills was introduced and the Chair discussed their relevance to the group. We spent our time going over the bills of interest to kick off the session. Most of this legislative session will be dominated by COVID and vaccine related legislation and issues. As of today, nothing is up for immediate attention. There are some interesting bills that we want to watch and research further:

HB 1026 (SB5006) – Local parks funding options

HB 1057 – Clarifying the meaning of the term "enjoyment of life and property" within the clean air act.

HB 1330 – eBikes retail sales and use tax exemption

SB 5056 – Wilderness Therapy Programs

SB 5159 – WDFW PILT bill by Senator Warnick

SB 5292 – Parks Rx pilot program


January 28th – Budgets were discussed as we heard from RCO, DNR, WDFW, and WA State Parks. The consensus is that the Governor supports outdoor recreation.

We will continue to support our partner state agencies in their mission to fund their recreation budgets during this 105-day legislative session.
---
Where to Start with Supporting BCHW
Know who your legislative representatives are.
To do this, you first need to know what legislative district you live in. This can be found at https://app.leg.wa.gov/districtfinder/. Click on your location on the map and it will reveal your representatives and their email addresses. This information will update after the session starts to reflect the newly elected and sworn in representatives.
Another important link is https://leg.wa.gov/ This is the main website for the WASHINGTON STATE LEGISLATURE. This site is comprehensive and complete.
Here is information to start with:
Know what to say: SHORT & SIMPLE is best! - Identify yourself, who you are affiliated with, the bill number or issue, how it affects you and how you request they vote on it. Thank them for their time.
PLEASE be very careful about not misrepresenting BCHW. BCHW has distinct positions on certain bills and chooses not to have positions on others. If you are representing an official position, feel free to state this. Otherwise you are entering your comment as a concerned citizen (who belongs to BCHW if you identified yourself as such in the Organization). Remember we are much more effective when we speak with a common voice. Otherwise right or wrong, we just come across as noise.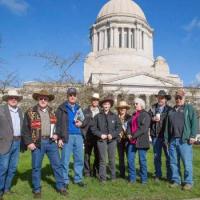 ---
Scroll Down to View Articles and Helpful Reports
Click Here to Learn More about the Great American Outdoors Act
Click Here about the Great American Outdoors Act Hub
Click Here to Learn More about Outdoor Recreation Statistics
Click Here for 2019 Washington Statistics for Outdoor Recreation
Washington State Outdoor Activities Comparison
Back Country Horsemen of Washington (BCHW) is a member of the Big Tent Coalition
2020 BCHW Legislative Day Volunteer Hours Report Booklet