Legislative Information
Scroll Down to View Important Information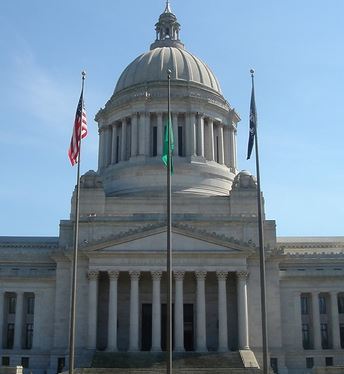 BACK COUNTRY HORSEMEN OF WASHINGTON

LEGISLATIVE FOCUS IN OLYMPIA
REVENUE SOURCES (CAPITAL AND OPERATING FUNDING BILLS)

RECREATION AND CONSERVATION MANAGED GRANT (RCO) PROGRAMS
OTHER RCO GRANT PROGRAMS
Of the RCO grants above, only RTP grants can be applied for by BCHW and recreation non-profits (though motorized can apply for some NOVA funding). Others are agency grants and usually require the agency to have a recreation plan. NOVA also has a direct allocation to DNR and WDFW for agency needs.
NOVA and RTP are grant programs for backcountry trails. NOVA comes from State gas tax while RTP comes from Federal gas tax. Both are endangered by the drop in gas usage and need to address during Road Usage Charge (RUC) discussions regarding electric vehicles.
WWRP grants pay for development of large multi-modal trail systems (rail-trail type) such as the Olympic Discovery Trail, Palouse to Cascades Trail, Willapa Hills Trail, and Columbia Plateau Trai.
LWCF-Stateside is used for local recreation facilities such as athletic fields. However, the Federal side component pays for Legacy Trails grants (not RCO) such as our Pasayten grant. LWCF-Stateside also pays for the Statewide Comprehensive Outdoor Recreation Plan (SCORP)
DIRECT APPROPRIATIONS (decided upon each biennium by the Legislature)

OPERATING – DNR, WDFW, State Parks (WSP)
CAPITAL – DNR, WDFW, State Parks (WSP)
POLICY BILLS (BILLS THAT DON'T START IN THE REVENUE COMMITTEES (HOUSE FINANCE/CAPITAL AND SENATE WAYS & MEANS))

Bills that originate in policy committees such as the Natural Resource Committees. Selective bills that affect public lands recreation management and affect horse use. Examples are recreational liability laws, mechanized uses such as e-bikes, restrictions on use, campground and trail management, user fees, etc.
ENGAGING WITH YOUR LEGISLATORS
ALWAYS BE RESPECTFUL. The legislator who does not share your belief on one issue may be your ally with the next. Remember that the history of support for Recreation is that it comes from all legislators regardless of political party. Divisions in focus are probably more by urban/rural then by party affiliation.
HAVE FUN. The primary purpose of the BCHW Legislative Program is to engage with our representatives in Olympia and to let them know that we are there as adventurous and responsible pack and saddle stock users of our public lands The dialog often continues year around in some manner, not just during the session. Everyone loves horses and mules. Anyone who doesn't is simply misinformed.
For Washington State issues that affect our Public Lands Click Here
FOR A LIST OF LAST YEARS IMPORTANT LEGISLATIVE ISSUES CLICK HERE
Email our BCHW Legislative Chair, Jeff Chapman, with any of your questions! legislative@bchw.org
---
Legislative Updates
---
Where to Start with Supporting BCHW
Know who your legislative representatives are.
To do this, you first need to know what legislative district you live in. This can be found at Washington Legislative District Finder. Click on your location on the map and it will reveal your representatives and their email addresses. This information will update after the session starts to reflect the newly elected and sworn in representatives.
Another important link is Washington Legislature Home Page This is the main website for the WASHINGTON STATE LEGISLATURE. This site is comprehensive and complete.
Here is information to start with:
Know what to say: SHORT & SIMPLE is best! - Identify yourself, who you are affiliated with, the bill number or issue, how it affects you and how you request they vote on it. Thank them for their time.
PLEASE be very careful about not misrepresenting BCHW. BCHW has distinct positions on certain bills and chooses not to have positions on others. If you are representing an official position, feel free to state this. Otherwise, you are entering your comment as a concerned citizen (who belongs to BCHW if you identified yourself as such in the Organization). Remember we are much more effective when we speak with a common voice. Otherwise, right or wrong, we just come across as noise.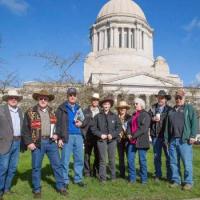 ---
Scroll Down to View Articles and Helpful Reports
Click Here to Learn More about the Great American Outdoors Act
Click Here about the Great American Outdoors Act Hub
Click Here to Learn More about Outdoor Recreation Statistics new link coming
Click Here for 2019 Washington Statistics for Outdoor Recreation New link coming
Washington State Outdoor Activities Comparison New comparison coming
2022 BCHW Legislative Day Volunteer Hours Report Booklet New booklet coming