Whatcom Co. Chapter Collaborative Work Party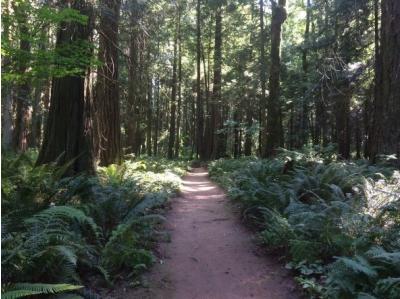 Whatcom Co. Chapter Collaborative Work Party
Berthusen Park
8837 Berthusen Rd, Lynden, WA 98264
Directions Click Here
To register Click Here
Date: November 5 and 6, 8:30am - 3:30pm each day
Overview
Join fellow volunteers as we help the City of Lynden improve the trails in this popular local park. We'll be partnering with Washington Trails Association on a few projects needing attention.
About the area
Berthusen Park offers an assortment of trails that may be combined into all manner of short and longer loop outings. A grove of old growth Douglas-fir and western red cedar still stands in the northeast quadrant of the park. The remainder appears to be naturally regenerated second growth, relatively mature and with a minimal mid-story that gives the forest an unusually open character. Salmon-bearing Bertrand Creek and its floodplain along the east margin of the park breaks the flat, albeit somewhat hummocky, forest covering the rest of the park.
What to Expect
We'll have fun, work hard and make a difference! No experience is necessary
Project Description
Trails in the Park need a variety of maintenance including digging paths for water to flow off of the trail and pruning back brush with saws and loppers. We may also tackle projects to elevate the tread through low and muddy areas.
Hiking Information
Our hike to the project site is expected to be 1 mile roundtrip over flat or gently rolling terrain.
Schedule
8:30 AM: Be ready to sign in and meet the crew, rain or shine
8:35 AM: Gather for a safety briefing, then hike to the project site
Morning: Work at your own pace, and take breaks throughout the day
12:00 PM: Lunch on Trail
Afternoon: Consider trying a new task before wrapping up the day's work
3:30 PM: Sign out after enjoying refreshments at the trailhead
For safety reasons, arriving late or leaving early is not allowed.
Planning Information
Get ready for a great day outside!
What it Takes to Do This Work Party
No experience is necessary – just bring a great attitude for working with a team! BCH provides the training and tools you need
Expect to be physically active at your own pace for up to 6 hours on uneven terrain
Recommended for ages 10 and older;
What to Wear
Boots
Long pants
Work gloves
Long-sleeved shirt recommended
Eye protection recommended (glasses, sunglasses or safety glasses)
A hard hat will be provided by BCH. For safety reasons, short and sneakers are not allowed
What to bring
Lunch and plenty of water
Rain jacket and pants
Extra warm clothing in case of wet or cold weather
A pack to carry your personal gear
A sense of fun and adventure for learning new skills and meeting great people!