Washington State Trails Coalition Conference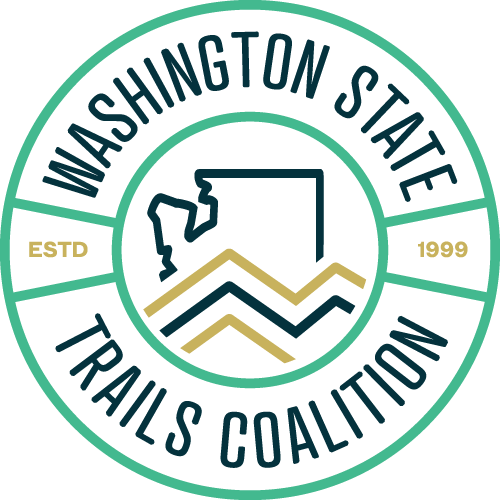 You Won't Want to Miss the 2022 Trails Conference!
Why should you register now to attend the 2022 Washington Trails Coalition Conference, October 27-29 in Everett? Here are just a few reasons:
Early Bird registrations have 20% off the full price of the two-day conference.
Network with hundreds of trail professionals representing a broad range of government, industry, students, and advocates.
Presentations on dozens of interesting topics where industry experts will share everything from the design and build of high-quality trails to making the case for trails to spotlighting unique trails in the state of Washington. Here are a few samples:
o "Yes We Can"- A Community Saves a Forest: Creating Heybrook Ridge County Park.
o Walking into the Past: Public History on the Trail: Using QR codes to bring history to the trail.
o Finding Wheelchair Friendly Trails in Washington: Explore WTA's new hiking guide filter.
o Learn All About Washington Water Trails and the Cascadia Marine Trail.
o Choosing the Best Tool: The Limits of the Volunteer Stewardship Model.
o Redefining Outdoor Recreation: Increasing the Diversity of Natural Spaces through Collaboration.
Trails Award reception Friday evening. Enjoy complimentary drinks and hors d'oeuvres with friends old and new as we host the third WSTC Trails Awards Ceremony.
Nominations are open for the Trail Awards! Do you know someone who should be honored for their Lifetime Service or Leadership? Do you work with an Emerging Leader who deserves recognition? Is there an Outstanding Trail effort that should be rewarded? If you do, please make a nomination! Instructions and the application are found at the link above.
This is your opportunity to learn, network, celebrate, and have a great time at Washington's premier trail's conference. You won't want to miss it! To find information on registering, exhibiting, sponsoring and more, please click here.
On behalf of the Washington State Trails Coalition Board,
Lisa Black
President