Schreiber's Meadow/Park Butte Trail Regional Work Party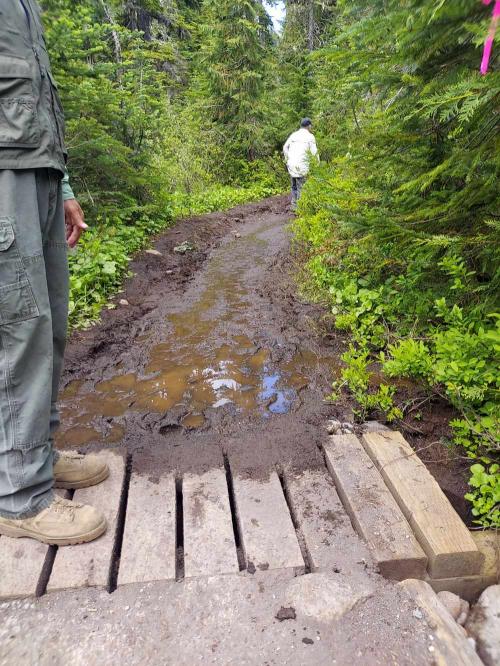 Schreiber's Meadow/Park Butte Trail Regional Work Party

Whatcom Co. and Skagit Co Chapters of BCHW will be assisting the Washington Conservation Corp (WCC) with continuing the trail improvements along the Schrieber's Meadow/Park Butte trail.
The majority of the work will be conducted by WCC personnel; however, BCHW personnel will be needed to assist and monitor the use of BCHW totes to haul gravel and to assist where needed.
This is a great opportunity to get some fresh airtime in this outstanding location.
Camping is available and encouraged if you're able to spend multiple days.
These are the dates:

August 1-4 (Mon-Thu)
August 8-11 (Mon-Thu)
August 18-25 (Thu-Thu)

Come up for a day or several days.
Please contact Bill McKenna (wintercreek10@gmail.com)
or
Joe Remenar (j.remenar@gmail.com) to reserve you spot or for
additional information.