Pasayten Wilderness Project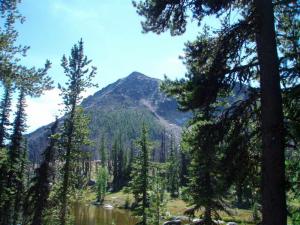 Pasayten Legacy Project!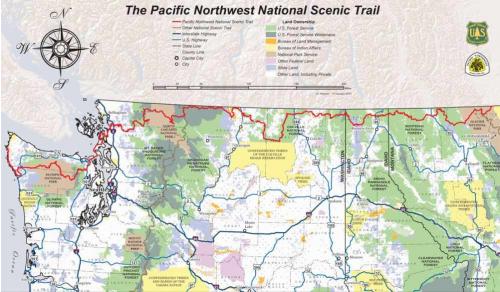 Back Country Horsemen of Washington is excited to be in the planning phase of trail projects in the Pasayten Wilderness.  This amazing place, protected since 1968, includes over 531,000 acres of forest, rivers, lakes, mountains, and trails.  A recreational favorite of hikers, backpackers, riders, hunters, equines and fishermen alike.
 
A prime focus of the work will be geared towards opening up and restoring The Pacific Northwest Trail, which is a 1,200-mile continuous path from the Continental Divide to the Pacific Ocean. This National Treasure is a corridor for long-distance non-motorized recreation through some of the most spectacular and diverse landscapes in the United States. In 2009, it was designated by Congress as a National Scenic Trail. 
 
With over 67 miles of the Pacific Northwest trail, from the Pacific Crest to Horseshoe Pass, and over 115 miles of the most heavily used feeder trails, to concentrate our efforts on, there is sure to be volunteer opportunity to suit your desire.
 
This will be a multi-year project, and BCHW is working closely with the US Forest Service, Pacific Crest Trail Association, Pacific Northwest Trail Association, Washington Trails Association and others to reopen the trails for all users.
 
We want to make sure that you have a safe, positive and rewarding experience.  To ensure this, we are happy to be providing training opportunities at Rendezvous as well as at the trail head. It's great to learn new skills, however, packing in this country is challenging.  There are lots of downed trees and changing conditions along with heat or snow in July/Aug. We will be working closely with you to make sure that the project/team you are assigned to is a good fit and a great experience.
 
Some of the different work will be…
Shuttle packing, so you will not need to travel 25 in one day. 
Delivering or Caching stock feed, tools, supplies and gear where needed.
Combination of riding and trail work.  Ride a little, cut a little, ride a little, dig a little, take a break, ride a little…you get the idea.
Backcountry support, so you will get to spend quality time in the saddle and spend the night out under the stars.
 
All of this work will involve complex scheduling, so making firm commitments and remaining flexible will be critical.
Reimbursement to volunteer packers including transportation and meal allowance will be available.
We are planning to have some great community building BBQs at various trailheads throughout the season.
 
Here is a link to an online form, Packer Survey.  We will be using this to compile a data base of who likes to do what, what their capabilities are, time frames they are available and contact information. 

We have a great team working on this endeavor to make it a success. Please let us know if you have any questions or concerns.
Thanks so much for caring about the trails that take us amazing places.